Everywhere one looks or listens or searches . . . . . . it becomes clear that there are many people who are scared witless about what is going to happen in the future. Of course there are others who party away, perhaps like a Russian, (thanks to Robbie Williams) determined not to worry as long as there is enough food in the fridge. But what about the ones who don't have a fridge . . . . . families accommodated in a Bed & Breakfast or that difficult young man sleeping on a friend's sofa? What about those whose benefits have been sanctioned through the vindictiveness of a cash-strapped clerk who is trying to up their own bonus at the end of the month? Even worse, how would you like to be scared that the powers that be will take your house away because you have too many bedrooms and not enough income? And in these cold days, what if the already iniquitously expensive electric or gas pre-paid card swallows up more money that you have to last  till the end of the month?
Do the people with their millions care? Yes, of course some of them do and they are an example to the rest of the wealthy. But how dare a professional political party of millionaires stigmatise a whole class of our fellow human-beings who need looked after? It is all about lies. Lies, lies, lies. We have been fed a tirade of lies for months and the result is that the lies start to grow feet, then they run on and on never challenged or stopped until someone has the courage to say they got it wrong.
And what about me? I have been saying for weeks that I get scared at the thought of being attacked online / trolled. To be honest, the inequalities in life for those who are not those and such as those, makes me thoroughly sick.  I am nearer the end of my life than the beginning. Much of the time I feel fragile and unwell and the sheer nastiness of many politicians puts me into a state of quiet anger. And if there is one thing I remember from Pastoral Care at Uni it is that suppressing anger leads to depression or maybe even a big hole in the road.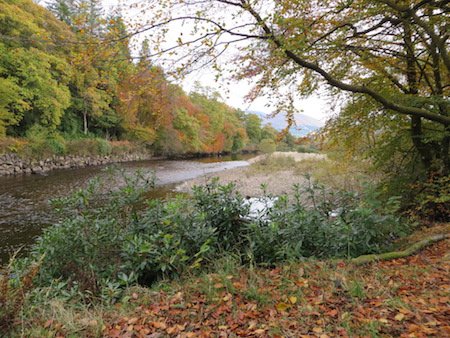 One of my closest allies in the school of life would be telling me right now, to slow down, take stock and work out what can realistically be done and what cannot be done. There are good politicians who are working for their constituents and there are good people who work to ease inequality. Just because I am older doesn't mean I have to lose hope. I can take the anger, the disappointment, the raging at injustice . . . . . . . bundle them up and send them spinning where they will catch the imaginations of people like myself who are sick and tired of the threats and intimidations, the lies and the half-truths. That bundle can grow bigger and bigger until more people stand up for those who are having a bad time.
Spirit of the Universe
We, who call you Lord, God, Allah, Yahweh,
We who don't have the comfort of belief
And those of us who do
Look to our comforting places
And feel your cloak of gentleness descend.
As we sit and wait we know
That there is hope – always.
Blessings from Dalamory