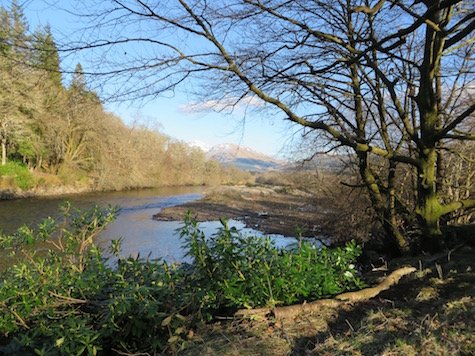 What a wonderful treat to sit and enjoy a cup of coffee and admire the view – and all within five minutes of home. I've not done too badly this week and am pleased to have found a replacement for the wind chimes – not perfect, more a work in progress, but what that does mean is that I get to look at gift shops for a while longer. There is always a way to work things round to best advantage. That is one of the things you learn as you get older. Or perhaps that should be something about second childhood. Either way I can't believe how quickly March is passing by, every day seems to be turbo-charged. Unfortunately that doesn't apply to me. I am in a kind of slow down and look around mood. Thoughtful is better than being called the Melancholic, as one of my readers dubbed me.
The Birthday, itself is now over and I thoroughly enjoyed getting lots of comments on facebook – must remember that when it comes to wishing other people Happy Birthdays. There are 9 days left to fathom up treats, today's is to unwrap a Willow Tree Angel of Miracles and place her next to a companion near to where I sit and dream dreams.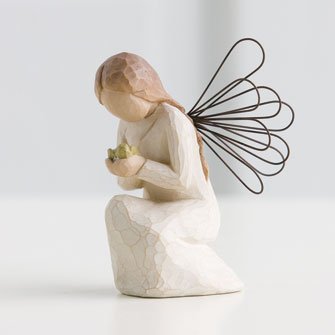 It is hard to dream happy dreams when the world seems to be in such turmoil. The terrorist attacks in Maiduguri, Ankara, Istanbul and now Brussels are horrific. . . . . . . so many lives ruined and so much misplaced violence.  The prayer, here, says what is both an entreaty and a way of thinking about terrorism that is helpful.
People who are not closely involved have to find ways to make sense of their lives in the face of extremism, and I believe that one way is to combat negativity with a determination to pray actively and then to live well. That involves helping others as and where we can.
What do you do to keep on living well?