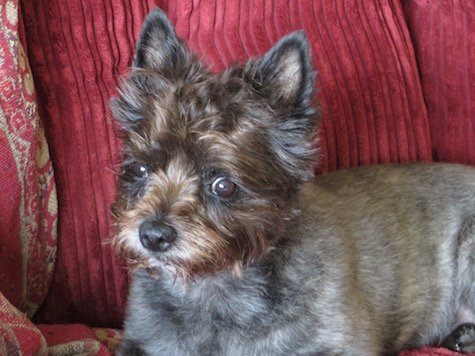 Misty has had an afternoon of pretending to be a Diva Dog. She has effectively outworn her fourth collar – there have been two puppy-sized and two adult-sized red ones in her lifetime, but then she will be 10 years old next month. She will now be sporting a tartan collar in predominantly red. I haven't yet photographed her in it as she has indicated that it needs to be worn in a tad.
We have a box of doggy odds and ends in the cupboards underneath the food store and I am a bit ashamed to confess that on investigation I discovered that there are a total of 8 new collars of various sizes and designs therein. It looks like we have gone through the Oh-dear-this-collar-is-just-about-falling-to-bits scenario followed by a not very successful trip to the pet shop for a replacement.
I am now in the process of looking for a new raincoat that she will like and will do the job. Our autumn weather is usually rather wet. Let's face it our spring weather is wet, our summer weather is certainly wet and and our winter weather is either wet or snowy and windy. The difficulty with cairn terriers is that though they are tough little dogs, they are very low to the ground so are susceptible to the aches and pains caused by the cold and wet. We perhaps should whisper the next bit – Misty is getting a little bit less agile and needs plenty of TLC.
Don't we all!