The autumn has flown past in almost indecent haste; much of the time has been spent in helping Son #3 to move house. HBTW and myself are not as spry as we used to be, but we are pleased to have managed and to be enjoying quieter times now.
Remembrance Sunday always signals the start of winter proper. The British Legion Festival of Remembrance is a highlight for me, and interestingly I notice that this year there was little mention of the 1st World War. Let me right that by giving a mini-review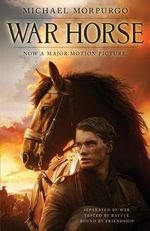 of the film War Horse, directed by Steven Spielberg. I had been avoiding watching this as I suspected, (rightly as it happens) that it would be traumatic, a bit gruelling and leading me to tears. Having said that I am glad to have seen it, even if I did go online to get the plot and provide a "spoiler" for some of the scenes so that I could carry on. On the Dalamory-scale it gets a 9 out of 10.  The only reason it failed to get a 10 was more for the story itself being split into separate stories with little sense of the backdrop of the whole.
An ongoing project has been counting Weight-Watcher's points. And in the main, sticking to the right amount. The downward trend is very slow, but I have been losing at the rate of 2lbs each month. (Slightly less than 1kg per month – incidentally I weigh myself in kilgrams because it doesn't frighten me so much.)
Other items of note:
A Birthday Day out in the motorhome: picnic lunch, walk by the Crinan Canal and evening meal out on the way back home. HBTW is now in his 70th year and quite proud of it he is too.
 My time as Interim Moderator in the parish is over. We are really glad to have our Minister back from her Study Leave. Thankfully there were no real emergencies.
It's study time again for my OU student friend; she is doing a course in Psychology, so I am trawling the depths of my psyche for memories of my own under-grad course.
The inclement weather has given me the excuse for some serious reading. The Awakening of George Darroch deserves an entry of its own, and Ken Follett's offerings have weighed me down both literally and metaphorically. More of that once I am at the end of the 12th Century.
Extra individual dance classes has helped our passa and tango…… I think.

Let's hope that blogging service is back to a more normal pattern now. I have missed spouting forth as much as I have missed catching up on the exploits of blogging friends. Now I shall need to do a whirlwind catch up.