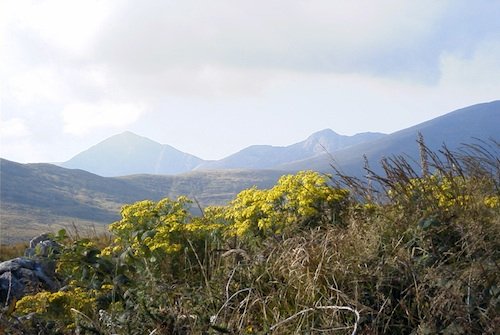 An electronic card reminded me that today is St Patrick's Day. A lovely thought, so here are a couple of photos and a memory about Ireland.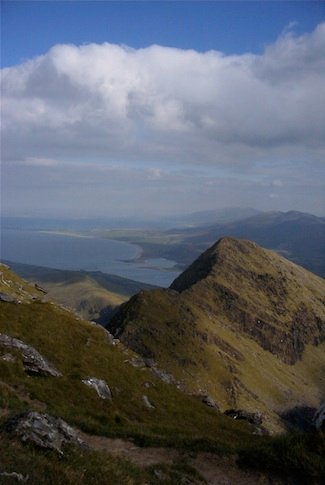 One of the hobbies I hoped to take up in retirement was researching my family tree. The trouble is that the days pass so happily and I often get distracted by books or other toys, then the summer comes and there are places to visit and people to see. All excuses I know. However, I did manage a little research and discovered that one of my mother's ancestors had been born in Ireland prior to 1840, then moved to Scotland presumably around the time of the great famines. I kind of came to a dead end there as I had no idea where he came from, though I suspect it would have been from the more Protestant north of the country.
I've only visited Ireland a couple of times and each time have felt a strong sense of belonging – particularly in the south-west of the country, so find myself  motivated to try and find out if there are any connections in my family history to that area. Of course it could just be that the countryside is so similar to the west of Scotland where I have been happily settled for many years.
It's wonderful to visit a new place and to feel immediately at home. I remember taking this photo of the sunset and feeling full of peace. Peace to you this day.