It is bad enough living in a time when multi-tasking is the norm; it can be so stressful. I'm sure you know what I mean: surfing the net; checking emails; trying to think of a facebook update; listening to the radio; on a telephone call…….. But I have found something even worse. Yes – worse! Reading about multi-tasking. That was why the Cornwell novel was causing me such grief. Of course if I had been able to stay awake it might have helped. But at least I now know why the book was not one of my favourites.
There has to be a limit somewhere, to how many things can be effectively achieved. Recent reports have been lamenting the short attention span of the facebook generation, as well as blaming modern technology for people failing to make and sustain meaningful relationships. I often feel like the Anthony Newley character in Stop the World I Want to Get Off.
I saw the original production in London in 1961. Gosh Tony Newley did look young. I found this picture on an album cover.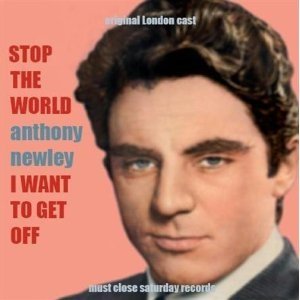 But then I was quite young myself at the time. That has put me in a better mood. I shall just smile when I think these dark technology thoughts and remember Newley holding up his hand and shouting, Stop the world……….
I guess we all feel like that at times. But – and here is another dark thought – we don't say it so often the nearer we get to the end of life!