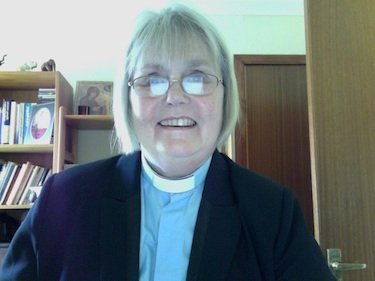 This is me in clerical garb getting ready to go and do a wedding yesterday. It's been a very busy few days getting to know the families and making all sorts of arrangements.
When people think about a Minister's job, they imagine that Sunday services are the main part of it, they forget about all the other things that are added in during the week.
A Minister in a parish is kept busy with all sorts of things
Weddings, Funerals, Baptisms
Maintaining a prayer/spiritual life (talking with God)
Organising education for adults and children
Visiting people in hospital
Visiting people at home
Taking part in local organisation of the church
Meetings, meetings, meetings
School chaplaincy
Preparation for worship
Encouraging other people to get involved
Helping others to oversee finances
Helping to look after buildings
Writing articles for newspapers and magazines
Being involved in local radio
Probably doing lots of printing
It's a very busy and active life and well worthwhile, but sometimes it can be overwhelming. The Minister is fortunate if they have a good team of helpers, but it can get difficult to interest people in taking part. Now that I am retired I can look back on these things and wonder how I ever managed. This week's wedding reminds me of the amount of time and the intensity that is involved in making things go smoothly. A privilege and a responsibility, but a mere part of what a Minister in post has to do.
When I stopped work it was for health reasons, so I wasn't able to do very much to help out. However, I got involved a little bit. Then followed another period of ill-health which made it clear that I needed to take things more easily. Nowadays I am very restricted, that's why helping out has become such a big thing. I simply wanted to make a plea for people who go to church or parishioners who use the church, to understand
Every Blessing to the bride and the groom and their families; it was very special getting to know them. But now I need a bit of a rest. And I have the gift of time to put my feet up.
What do you think are the important things for Ministers and Church Leaders to get involved in?