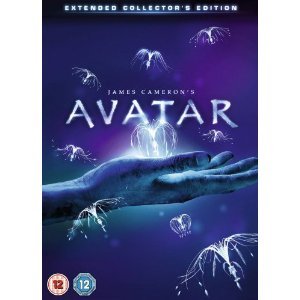 Hope your Christmas Day was as enjoyable as mine. All the usual ingredients: church, presents, a gorgeous meal and time with loved ones.
In the evening it was a case of flop before the telly. We had been saving up Avatar for just such an occasion and I was looking forward to seeing what all the fuss was about. I certainly wasn't disappointed. It has got to rate as a 20 out of 10 for sheer ingenuity, imagination, special effects and gripping storyline.
The viewer was drawn into an alternative culture and planet in a compelling way. The director and main force behind the film is James Cameron, he says it took his life over for four and a half years. I'm not surprised – it took me over (in a good way) for 142 minutes of amazement and pleasure. I don't want to say too much, just in case you've still got the pleasure of watching it to come.
What can you say about a film that gained so many awards and was surrounded in superlatives and hype? If I had to choose one thing, it is to say that there is a deep and moving case made for human beings (and all creatures) to be at one with the environment which nurtures them. Religious? Yes – but in the best meaning of being aware and connected to all beings and plants.  In fact, a wonderful film to see at Christmas when we have been celebrating God's love becoming at one with us.
A lovely way to finish off a beautiful day.
Every Blessing to you and all those you love.