Sad to say, Fox the ginger cat has been unwell since before Christmas. He came to the end of the road a few days ago. His end was peaceful and quiet.These are a couple of photos from happier days.
He always liked being where the action was……..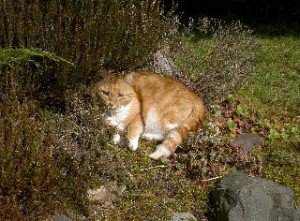 or chilling out altogether……..