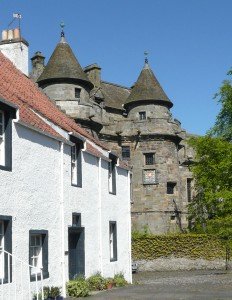 Visited Falkland Palace a few days ago.
It is the building with the turrets in case you were wondering.
Actually the website gives a better view.
One of the treats of the post-post-birthday month.
(Though I am thinking of changing it to a 65th birthday year!)
After all, my GP has told me to live outrageously.