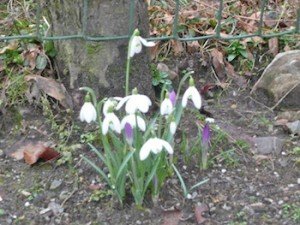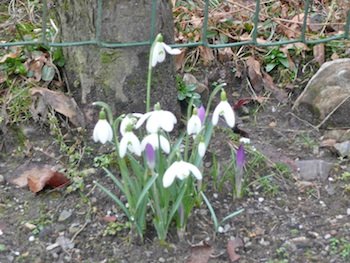 Yes – it is that time already, and this year it has taken me by surprise somewhat. This winter seems to have been very long, very dark, very cold and very wet. Usually by March I feel relieved and as if the year has turned towards the spring – not so just now.
The snowdrops are only just starting to fill out and the crocuses look rather startled, as if the cruel cold world in Dalamory is too much for them. I confess to having felt like that myself at times this year. We have been incredibly busy with various projects, including helping Son #3 with his removal. As a result the bones, joints and ligaments have been complaining, even though they may be more supple.
Having a Birthday Month has become a fixture in my blogging year and I know that other people have taken on the idea. It is about actively choosing to engineer or find little treats in the form of outings or rewards each day. They don't have to be expensive, though I confess that last year's 70th was an exception. It is an extension of the concept of looking for the good things in each day. One of the things I like to do last thing at night is to think of three special moments in the day. For me, it is about sensing either joy or knowing God present in the world. That is a whole lot better than focussing on all the bad things that are thrown up by the media.
What has your "Polyanna Moment" been today?