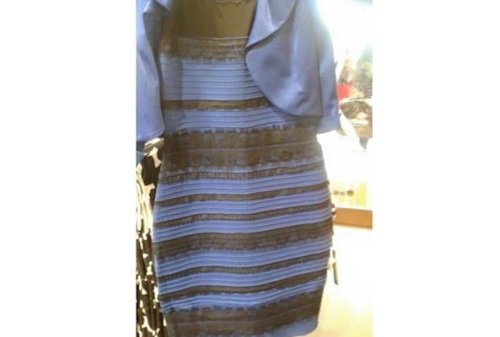 OK so here is That Dress. It has gone viral and been driving people all over the world to distraction. I see a gold and white dress, HBTW sees a blue and black dress. The best explanation is that the phenomenon was something to do with the light where the dress was photographed at the wedding venue.
Coincidentally, of course, I was the Minister for the Isle of Colonsay in a previous life, so there was no doubt this was going to get my attention. However, the way that the photo went global was amazing. It even made the national news yesterday. What a power for either good or bad – needs a post of its own methinks.
By the way – I think I am back!