Today I bear the stiffness and aching limbs of having been overly-paso doble'd at Dance Class. Such fun and such laughter. However, some of us are not so young and the thought of being the bullfighter, the cape or the bull was a bit too much to take. HBTW demonstrated a magnificent roar, such that some of the damsels looked suitably distraught.
I've hunted out a short snatch of the dance as done by the professionals – it's only a minute 24 but I  wanted to show you what it should be like. Ours, needless to say, is nothing like that. In addition, I think we were going at half speed. The only way we resemble the dance is that we were using the same music. – I think!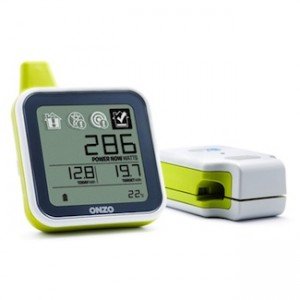 The second new hobby tends towards the esoteric. It is an Onzo smart Energy Kit. This little device measures the amount of electricity being used in the house at any one time. I should say that ours was provided by our energy supplier. There is a transmitter which clips round the electric feed into the house and the display (indoors) shows the power in wattage. It also measures the amount of electricity used each day. Every week or so the display is connected via the internet to the supplier. By this means a graph of usage is built up and targets can be set to reduce costs.
A great idea. What I hadn't realised was that HBTW would take it so seriously. He has been following me round the house measuring individual items: computer, lights, fridge, toaster, kettle (uses a huge amount…..) And he is declaring certain things off limits: in particular high energy reading lights. I can see problems arising here – after all, older eyes need more light to read.
Now of course we can't wait to start building up the little graphs on the screen. I can't envisage any sinister use, other than that Hydro-Electric will know our usage from week to week. And it does seem a fun way to cut down.
Have you got something similar? Or do you worry about more Big Brother schemes?