A winter walk, enlivened by stunning shapes….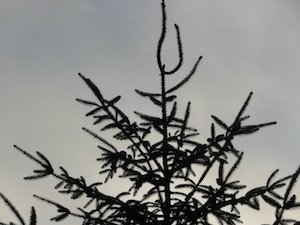 It felt as if this fir tree was celebrating the fact that it escaped the culling of trees for Christmas. In fact, its growing pattern looks either rebellious or ridiculous according to your frame of mind.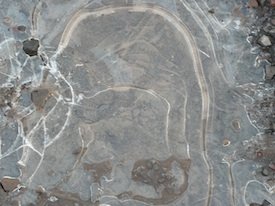 The ice is still with us, but not quite so in your face and all around. There is hope that the year has well and truly started on its journey to spring. Time to count our blessings and think of the cycle of life.
Trees march down the skyline in the approaching dusk….