Being in a reflective frame of mind has taken me down some by-ways into childhood. Like many a post-war child I couldn't get enough of Enid Blyton.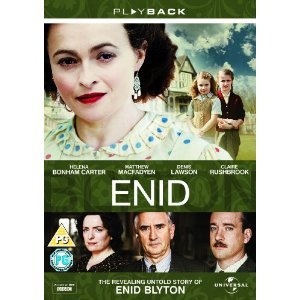 Yesterday I finished looking at the DVD about her life – Enid. Perhaps I should say that it was loosely about her life, for I had the feeling that we were being given a caricature without any explanation or depth, other than what the imagination could conjure up.
It was hard to watch, especially when her books meant such a lot to me in childhood. My early years were not exactly straight-forward, so I was definitely one of the children Enid wrote for who wanted to escape from the humdrum of life. There wasn't a lot of colour in my mind's pictures of my memories of the 1950's – The Famous Five and Mallory Towers gave me extra friends and family that were missing in my own life. The film was well portrayed, Helena Bonham Carter is indeed a genius at portraying biographical characters, she seems to be able to mold her looks and personality into the person portrayed.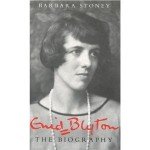 The original biography by Barbara Stone, is probably worth adding to the book list as the write-ups suggest that it is a "warts and all" look at her life, showing her success as a writer and her seeming inability to be a close and loving mother to her two children, whilst she displays tremendous kinship with her young readers.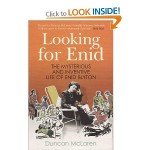 The other book that I found interesting is Looking for Enid by Duncan McLaren. It is more of a travelogue and journey through both places and writings…… interesting in its own way, but as is the case with such a personal perspective, it does rely heavily on the experiences of McLaren himself.
So there you have it. The reason for my love of reason is the love of a genre of fiction that rested my spirit. Blyton's world of plenty and adventure was a comfortable and safe one. What do you think of her – author and person?