It's off to Living the Questions discussion group tonight – the title being "Compassion: The heart of Jesus' Ministry." It often seems to me that the churches need to be reminded about that. There is so much posturing and complaining and vociferous falling out. (We all know over what topics.)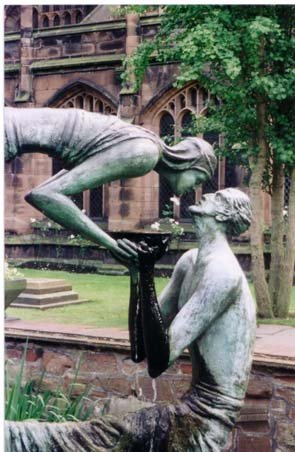 I keep coming back to the fact that we are asked to give a cup of water; and that reminds me of the beautiful statue at the centre of the cloisters in Chester Cathedral.
This is an evocative image to hold in the imagination whilst discussion the current state of theology and the church. Happily, at the group people listen, express questions and opinions and laugh…… yes, laugh. There is a true sense of us all being in it together. That has got to be good.