Several people asked for more photos, so here we go. One of the things that helped me a lot when I was working, was that I thoroughly enjoyed seeing where people lived, how they decorated, what their bookshelves looked like and so on. No inside pics today – the weather has been too nice.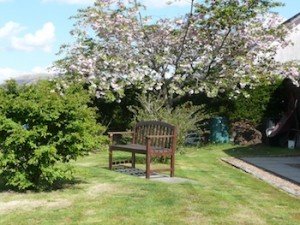 I can never work out why the blossom tree is so lopsided. This is a nice quiet corner for having pleasant thoughts and dreams.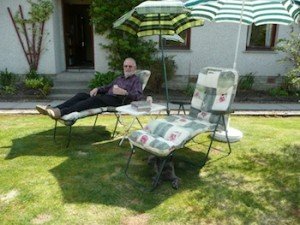 Him Behind the Wheel surfing his iphone. Note the dog under the lounger.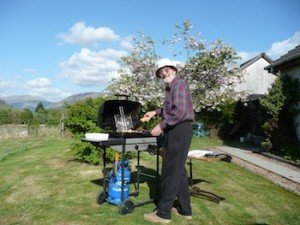 The barbie food was delicious. HBTW is a mean cook.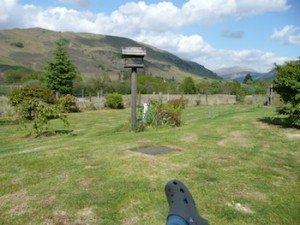 How about this as a view from where you sit and relax…..