These are some photos of paintings recently hung in the Dalamory Homestead. They are all the more special because they are by a friend. I used to think it would be fun to try my hand at painting, (as well as all sorts of other crafts,) once I was retired. Methinks perhaps I am hooked on my computer instead.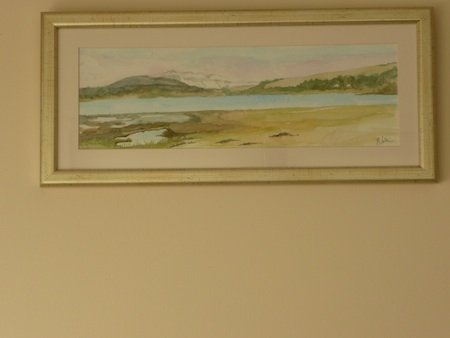 The above painting was a bit tricky to photograph because of the light shining through the porch windows. Whereas the one below, shows that I am somewhat height challenged.
The last of the three was difficult to get in range of, because of the piece of furniture that is positioned right in front of it.
As well as the ongoing pleasure these will give, it was great fun having them framed and finding the right places to display them. Warm thanks to you-know-who.